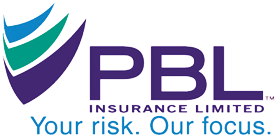 I learned many techniques in Sharon's presentation that I had not used before to decrease stress and refocus throughout my day. It was a really good presentation! I really enjoyed it and I am taking the ideas and inviting my staff to take a few minutes every day to use her "NeuroMindShift" Strategies.
– Royal Griffith, Human Resource, PBL Insurance Limited
I attended Sharon's presentation at the HRPA event in Chatham and I thought it was fantastic! She has a lot of great strategies that I will use going into court. I highly recommend Sharon and will be anxious to hear her again.
– Michael A. Wills, BA, L.L.B., McTague Law Firm
Sharon was very real and her presentation was unique and very interactive with the crowd!
– Jose Barros, Legal Shield
As the organizer of our HR event, I found working with Sharon very pleasant. I loved that she specifically prepared for the HR audience.
I found her "NeuroMindShift" tools to be especially helpful to recharge and refocus quickly. I was amazed by Sharon's story and message of resilience, of not just surviving but thriving. I would absolutely recommend Sharon for any event! We all need to hear how important it is to relax and focus on the now.
– Elise Marentette, hrplusbydesign.com
I, as one of the organizers of the event, felt that Sharon's story really relates to the jobs that we do.  We can use her story to inspire those that we work with each and every day.  I could listen to Sharon speak over and over again!
– Kristy Keith ODSP Manager, Ministry of Community and Social Services
I liked the speaker (Sharon) who spoke on being present and about her incident and how she overcame the obstacle that she had.  We all have so many obstacles that we overcome in our life and to hear this woman come out of such a rough one so strong was truly inspiring.  I was incredibly happy to win her book and I have loved what I have read so far and will take her teachings with me throughout the rest of my life.
Sharon gave useful tips for relaxation and stress relief – something that we all need to practice.
Sharon was truly inspirational!
– Ministry of Community and Social Services Attendees